Skyrocket Your SEO Results with a
Safe & Proven

Link-Building Solution,
Week after Week
Get ongoing access to the

freshest auto-approve lists

(200,000+ URLs and growing weekly)
Recently Released


Updated 11-14-2014



New lists released weekly!

Fast Poster Approve URLs
97,775 Urls from 6,151 domains
PR N/A - 6
10+ Platforms
Trackback Auto Approve URLs
119,818 Urls from 5179 Domains
PR N/A -5

There are more comment and trackback lists in the members area, but the above are the most recently released of each. Plus Dofollow Lists and High PR lists


Dear Fellow SEOers
Everyone knows SEO best practices change constantly. But one thing is certain … Building high-value backlinks is still a crucial component of a successful SEO strategy
If you're experienced with SEO, then you probably already know that link-building doesn't have to be labor-intensive.
Auto-approve lists make your job 100x easier by giving you access to URLs that approve comments and trackbacks instantly:
No waiting
No comment moderation
No wasted time
That means you can effectively add backlinks to a wide variety of sites. Plus, by using automated tools like Scrapebox, you can do it all automatically.
The question is … where do you get an ongoing supply of fresh auto-approve lists without spending hours a day doing it yourself?
The Foremost Authority on Scrapebox

Hey, everyone – I'm Matt, aka loopline.
Many of you may know me as the authority on Scrapebox, because I know this program inside and out. And I instruct others on how to use it and how to get the best results from it.
Some of you may have seen my how-to videos that are linked from Scrapebox's official website. Or, maybe you've read tips on my other sites, ScrapeboxFAQ and ScrapeStuff.
Over the years, I've tested several auto-commenting systems and, in my opinion, this is the most comprehensive and versatile platform there is. But here's the thing … Scrapebox's ability to rank you higher is only as good as the auto-approve lists you load into it.
That's where I can help you…
I go to great lengths to generate the freshest, most diverse and authoritative auto-approve lists … week after week.
I know these lists are solid because I use them myself – for my own sites and my clients'. I build them. I filter them. I update them constantly. I'm hands-on with them, almost every day.
I am also a partner for a leading U.S. SEO firm, and we use these lists constantly to help boost rankings for some of the most well-known companies in America.
To ensure the greatest results for online marketers like yourself, I offer a variety of lists, and I release new lists 1-2 times per week.
Here's what you get …
4 Types of Fresh Auto-Approve Lists
Auto-Approve Comment Lists
This is a diverse list of comment auto-approve URLs. The focus is wide-ranging, rather than on a single particular niche.
Includes Edu and Gov URLs
PR N/A – 5
Updated weekly
Auto-Approve Trackback Lists
Like the Comment Lists, these lists incorporate a wide range of trackback auto-approve URLs. There is no single focus on particular niche.
Includes Edu and Gov URLs
PR N/A – 5
Updated weekly
High PR Auto-Approve lists
These auto approve lists specifically focus on URLs that have a Page Rank of 1 or more. Each and every URL in these lists has PR 1+ and is auto-approve.
Includes Edu and Gov URLs
PR 1+
Updated every other week
Auto-Approve Dofollow Lists
These auto approve lists are all Dofollow urls that come from comments and trackbacks. There is no single focus on particular niche.
Includes Edu and Gov URLs
PR N/A – 4
Updated every other week.
Tour The Members Area
All Included for One Low Monthly Subscription
Every subscriber gets instant and ongoing access to ALL four auto-approve lists.
In the past, I sold lists individually, but this was not the most cost-effective solution for my customers.
I release new lists at least once a week – typically twice. That means I'm constantly refreshing and adding new URLs. If you bought these lists separately, you'd be spending over $100 every month. Too pricey.
My customers asked me for a better solution, and I'm happy to accommodate…
For a low subscription of just $45 per month, you can now get ongoing access to ALL the lists I offer … the Comment Auto-Approve Lists, the Trackback Auto-Approve Lists, the High PR Auto-Approve Lists, the Dofollow Auto-Approve Lists and the Custom Platform Auto-Approve Lists with definition files for the Learning Mode Add-On… all of which are updated regularly.
With a monthly subscription, you get WAY more value and more URLs. Rather than buying just one list here and there, you get the total volume of URLs: over 200,000 and growing every week.
It just makes more sense for your wallet – AND the wide range of URLs ensures that you are diversifying your link-building, which Google loves.
New Lists Released 1-2 Times Per Week
I don't have to tell you that more links on good URLs = higher search rankings. You already know that. Some of you may have bought smaller lists from me in the past. But I can't stress this enough …
You'll see much greater results by taking advantage of all my lists, week after week.
Whether you're linking to your own sites, or your clients' sites, this is hands-down the best way to get the most bang for your buck. New lists are released every week – multiple lists a week – so you can continue to build your links, non-stop.
And remember … Google loves diversification. By combining all of my lists you can beat Penguin and Panda and gain great rankings for your site.
Best Way to Boost Your Rankings

If you're pushing to reach the #1 spot, then these lists need to be the key piece of your ongoing SEO strategy.
Here's everything you get as a monthly subscriber:
Instant access to the most up-to-date lists of over 200,000 total auto-approve URLs, available right now
Ongoing access to all 5 types of my Auto-Approval Lists: Comments, Trackbacks, High PR, Dofollow and the Custom Platform URLs
Updated definition files for the Scrapebox Learning Mode Add-On, so you can build links on other types of blogs, guestbooks, message boards, bulletins and more
Weekly Updates – multiple new lists per week.
Email alerts every time a new list is available
A PROVEN link-building solution that is both Penguin-safe and Panda-safe        
Free tools to help you filter and manipulate the lists so you can use them more efficiently
Helpful support. I'll even give you my personal email address, or you can PM me at anytime in the forums – look for "loopline"
I'm Only Asking

$45/month
17 discounted subscriptions remaining – ONLY $35/mo!
Like I said, I wanted to make this more cost-effective for everyone.
I've been selling my lists individually for a few years now. Some of my oldest customers have said they'll subscribe no matter what, because they've seen the value and experienced the results first-hand.
In all honesty, $45 a month is a STEAL for these lists. Almost every day, I'm working on these lists, adding new, high-value URLs. I do the heavy lifting to save you time, and I'm dedicated to helping your site rank higher.
But hey, if you're new to purchasing auto-approve lists, then here's what I recommend. Just try them out for a few months, and see the results for yourself. You can cancel at anytime. It's totally up to you.
But I think you'll see pretty quickly that these lists are 100% worth it, month after month.
*** Updated: I still have 17 discounted subscriptions available for $35/month! If you want to lock in this reduced rate before the price goes back up, I STRONGLY urge you to subscribe today.
Subscribe now and get instant access.
Just click the subscribe button below and you'll be taken to the secure PayPal order page.
Once payment is complete, you'll be directed to the membership area, where you can create your account and immediately download all the auto-approve lists that are currently available … over 200,000 URLs.
I update, filter and expand these lists every week … which means you'll have access to new lists of URLs in just a few days.
Go ahead and subscribe, or just contact me if you have any questions. I'm here to help you get the rankings you want.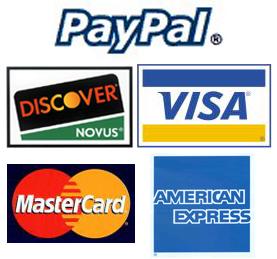 See you at the top,
Matt Borden


aka loopline